Me, and my friend Mark Straub have been wanting to go on a hike for quite some time, so we decided on Mount Pilchuck which we thought would be a nice choice on the forth of July. So we get prepaired and the day of the forth of july there is lots of clouds around Mount Pilchuck which worry me because I wanted to be able to see views of the Puget sound with fire works. Mark's dad fortunatly approves of going wether the weather is bad. So we take off to Pilchuck and buy some fire works along the way. When we get to the trailhead, there's already a little bit of snow even at this time of year!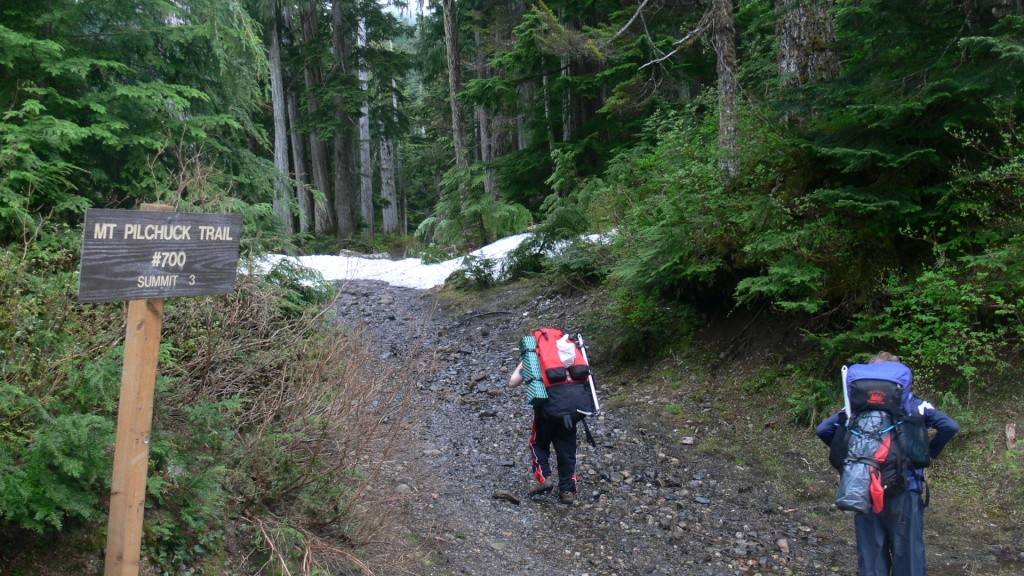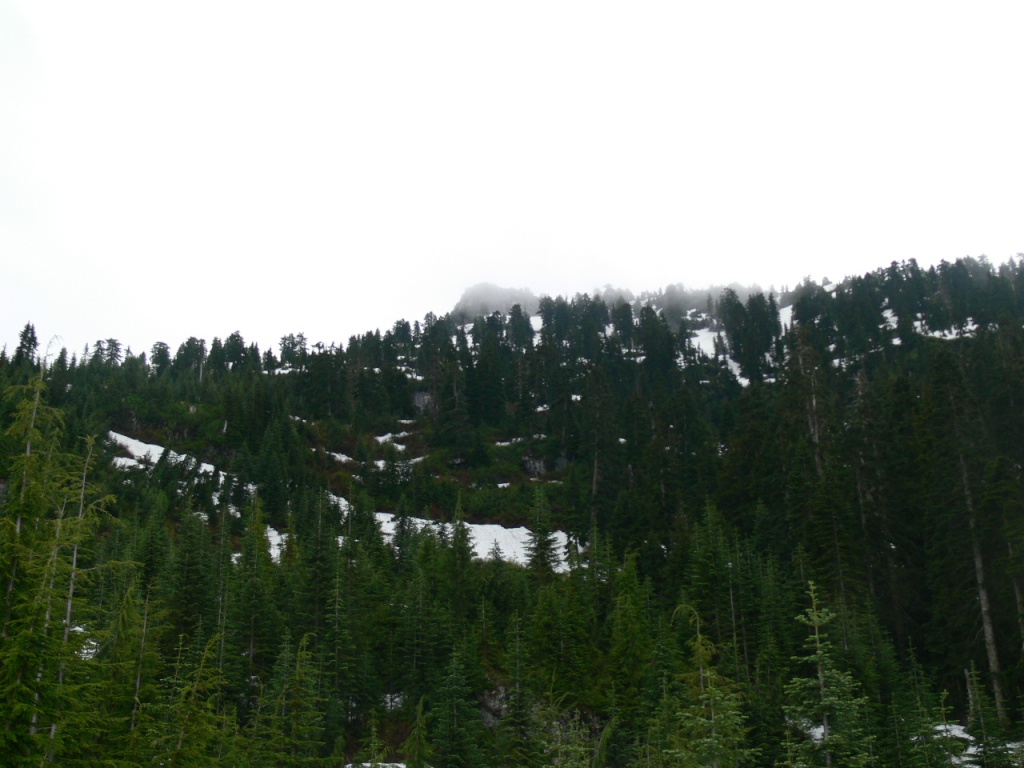 | | | |
| --- | --- | --- |
| | | |
| | | Little Pilchuck through the Fog |
So we get out our ice axes just in case and lucky we brought snow gear. At first we took a wrong turn at the start, we went left instead of right which the right is the original trail. I knew it was the wrong way, but I was as usual iun the mood for a new challenge, eventaully we almost get lost with the confusing route. But some nice guy who knew the mountain well helped point out the way. Later after hiking through snow in the forest, it got really steep which is where we used our ice axes, and trust me, they really came in handy!
| | | | | |
| --- | --- | --- | --- | --- |
| | | | | |
| Hiking Through Forest (it was steeper later) | | Liberty Mountain through the Fog | | |
Mark's little brother who came was having a hard time, so we tried to make it as easy as possible, but even me myself I was a little worried about the steepness of the slope with all the trees below. Kick in and out until finnally we got back on the trail below Little Pilchuck. From there we hiked up toward the summit which the snow tracks were hard to follow because even though it was'nt that late in the day, a huge cloud of fog came in right when I was beggining to think there would be views.

Panorama just before the bad weather came in
After that we got onto the ridge and at this point the mist was coming down hard and the wind was picking up. A huge argument broke out between the group because of someone not trusting someone (I'm not going to say who) because we kept having a hard time finding the trail. But it ends and we hike up a rock pile which leads us to the summit. At the summit we were the only ones there to my suprise, but it was bad weather after all. Later after we rested in the house, another group to our suprise came in and was also going to spend the night. My socks were soaked because I brought cotton, but one of the guys were generous enough to say "Here, you can have one of my wool socks" which was very nice, because they are very comfortible. It's nice to know there are very nice hikers. We played some cards, which was fun, and at about 7 P.M there was a view of the entire Puget Sound!
It happend so fast, but just as it came, more clouds came from the south and barried the view, but then came back again, and this kept happending over and over until a big cloud came over and the view was gone for hours. When night fall came, we could not see fire works, and the wind was still blowing very hard. So we fortunatly brought our own (I'm not sure if it was legal, but it was wet everywere and snowy). On the other isde of the rock ridge, it was amazing how much less wind and mist there was! Almost none! We took a few exposure shots of fire works.
| | | | | |
| --- | --- | --- | --- | --- |
| | | | | |
| Fire Works, taken by Mark Straub with a long exposure | | | | |
Wind Storm at the Summit
That night when we went to bed, the view again cleared up and we could see the city lights and still see some fire works going off. But I had to go to bed. The next morning there was still lots of mist, but we knew we had to go. We met a few mountaineers who gave us some instructions of how to get down. When we started going down, we got lost again. So we went back up and followed the mountaineers down, the reason it was hard down was all the snow. We later glasaded the rest the way down, exept that part that was steep on the way up which was hard getting down, but atleast we were safe. We got down to the car ok, and went to a Chineese bufay. It was a good forth of July, but my goodness more snow than I expected.
{{#ratings}}
{{#editor}}
{{/editor}} {{#user}}
{{/user}}
{{/ratings}}
{{#owner}}
{{#url}} {{#avatarSrc}} {{/avatarSrc}} {{^avatarSrc}} {{& avatar}} {{/avatarSrc}} {{name}} {{/url}} {{^url}} {{#avatar}} {{& avatar}} {{/avatar}} {{name}} {{/url}}
{{/owner}} {{#created}}

{{created}}

{{/created}}
{{/ownerCreatedBlock}} {{#category}}
{{/category}}
{{#fields}}
{{#showLabel}}
{{label}}:
{{/showLabel}}
{{& text}}
{{/fields}}